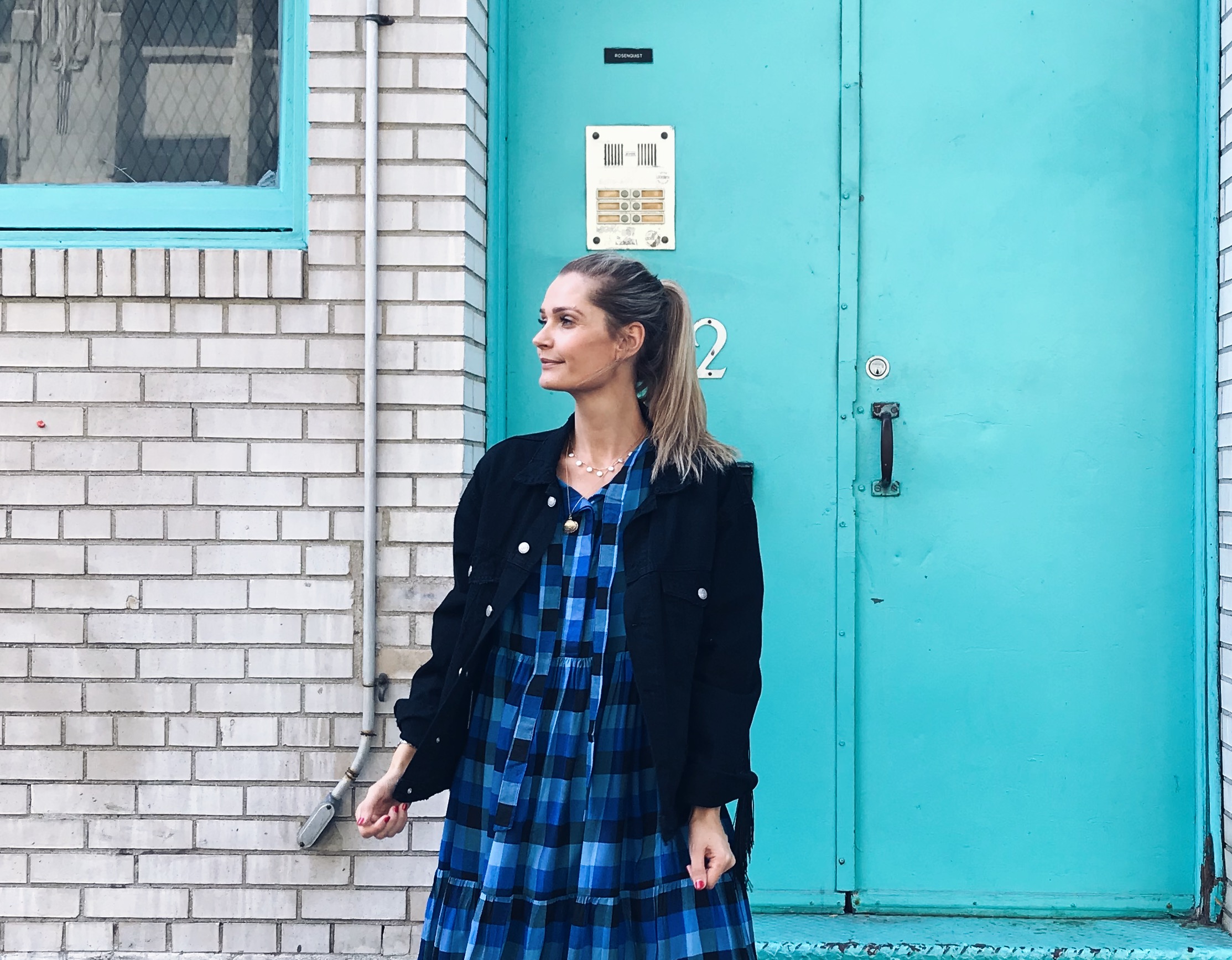 THE LONG BOW DRESS STINE
THE BOW DRESS - THIS STYLE IS BIG IN SIZE SO DONT SCALE UP ; )
This dress comes in dark pink and dark pattern. Has the iconic bow that can be tied or hang for a casual look. The dress has pockets, hidden tone in tone buttons with one button that has a different color. The A-shape of the dress makes it flowy when you move and gives you the sensation of wanting to dance flamingo.
DESCRIPTION:
STYLE: THE BOW DRESS
PRINT: STINE
QUALITY: 100% RAYON
ALWAYS: POCKETS IN ALL MONTH OF MAY DRESSES
FIT: LOOSE
SLEEVES: NORMAL
SHAPE: A-FLOW
WASH: "HAND WASH" MACHINE WASH

SMALL / MEDIUM (Size 36-38)
ARMS: 63cm
CHEST: 100cm
LENGTH: 130cm
MEDIUM / LARGE (Size 38-40)
ARMS: 65cm
CHEST: 108cm
LENGTH: 130cm

X-LARGE:
ARMS: 65cm
CHEST: 120cm
LENGTH: 95cm

THE PHILOSOPHY BEHIND THE BRAND
The philosophy at Month of May is to buy leftovers of fabrics. The fabric that no one else wants - Only few meters of materials is to be turned into Month of May dresses. We adopt the fabric that has been cast aside and give it new life, love and hope.
You will never see 100 of the same dresses in the same print. There are made 4-20 pieces in total of each style and print and they won´t be reproduced again once they have found love somewhere else.